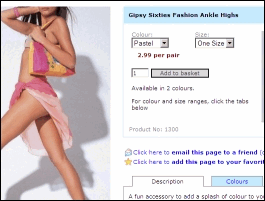 Full configuration control over the e-commerce engine
neatComponents provides full control over catalog building and the system provides e-commerce, including shopping cart facilities. neatComponents interfaces to online payment gateways such as Worldpay and PayPal and Authorize.
The ecommerce system also handles taxable items and variable shipping costs.
Order acknowledgement and fulfillment-request emails are automatically generated, and onscreen invoices minimize the administrative overheads.
---
---
E-commerce engine
Structured content
E Marketing manager

Payment integration

Multiple Sales Taxes

Shipping Cost integration

Stock control
- Hold-in-cart
- Race-to-checkout

Affilliate schemes

Send-a-friend

Wish-lists

Catalogs of over 10,000,000 products

Catalogs of over 10,000,000 sections

Display products within a specified date range

Define choices and attributes for each product

Data export

Booking Systems

User management

Subscribe To Page

Channels (mass emailing)

News

Document Downloader

News Feed

Asset Manager

Image Uploader

Links Manager

Picture Library

File Library

Email integration
Collaboration Tools
No more headaches for IT departments of yet another set of files to deploy, upgrade, and test. Your administrative and support costs are greatly reduced.
Discussion Forum (User-to-user) - Email Page/Send-a-friend (User-to-user) - User blog (moderated or open) - User wiki (moderated or open) - Product promotion emails (Site owner to Users)