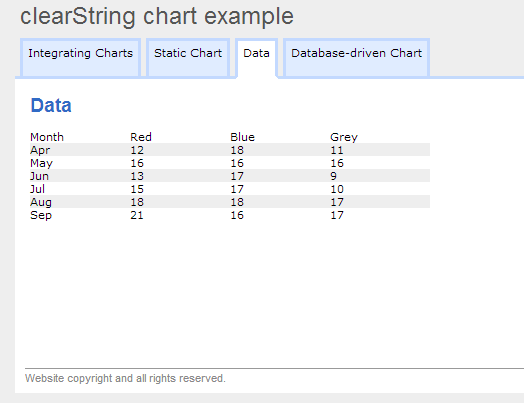 Selection
The Grid view is one of the basic default Views provided by the Query Component itself.
You select the 'Output' view after you have embedded the Query on the display page.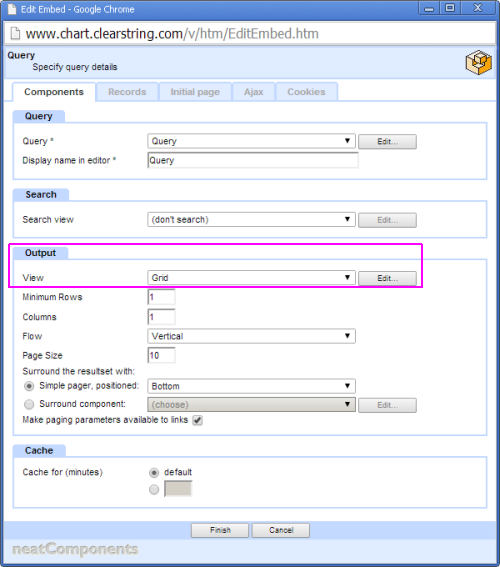 Styling
Simple styling is available from the Views-tab of the Query.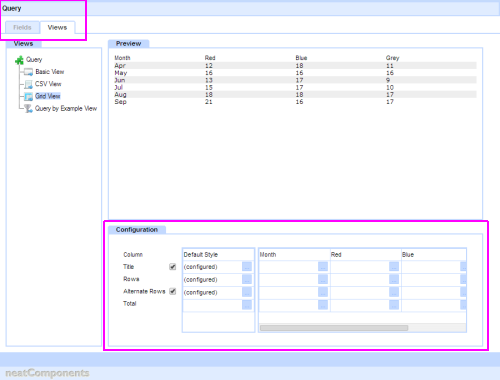 Note:
In 'public-facing' displays the Grid view is often replaced with a Custom View which gives greater control over layout, etc.