How it all works
Watch these 'How it works' videos. They explain how the neatComponents™ engine that powers clearString works. Then do it yourself using the step-by-step Walkthrough which will then become your own first site.
Getting started
The links in the following sections will each open a new page or tab on the Documentation site
Part 1 - Drag-and-Drop App Building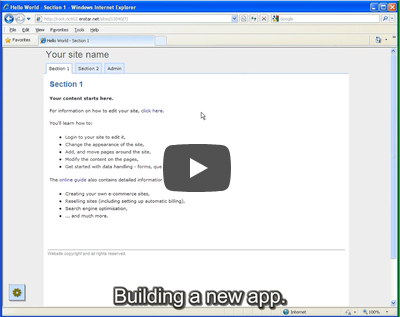 Building a new app. Go...


Adding components. Go...


Introduction to navigation. Go...

Part 2 - Basic editing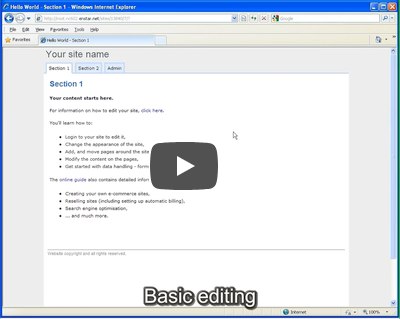 Basic editing. Go...


Adding images and links. Go...


Working with the Source. Go...

Part 3 - Layout elements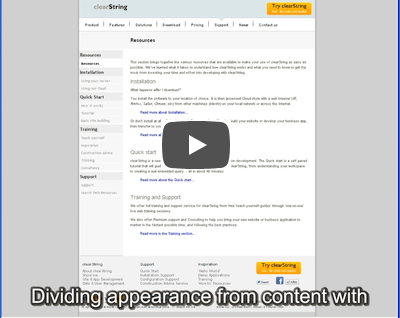 Layout Elements. Go...

Part 4 - The Behavior Editor - CSS Control, Settings & Permissions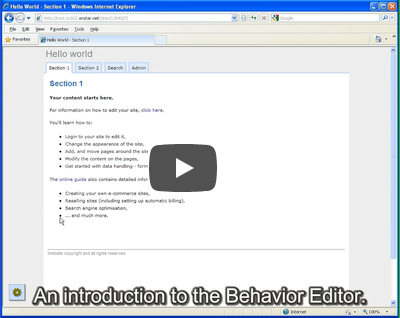 How to set styles (CSS). Go...


Component Settings. Go...


Access Permissions. Go...

Part 5 - Data integration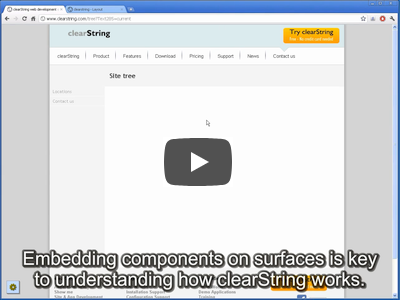 An introduction to the Embed tool:

Starting Data Integration. Go...


Report Builder. Go...

Data Handling. Go...

Web Forms. Go...

Email & more Integration. Go...
Also - Planning your site
The Order of Work - discover how best to plan your new site. [

Text article] Go...

Advanced site building
On this page we are concentrating on how to create a basic app or site, but at any time these surfaces (web pages) can be used to receive embedded data-components just as easily as adding text or an image.
We have extensive documentation on how to incorporate data into your websites to create custom applications in the main Documentation site.