Settings that affect the entire site are made in the Layout Manager either in the Behavior Editor of the Layout Manager or at the
Site-wide setting - Overall structure
Site width is set in the Layout Manager's Behavior Editor, Settings | Pages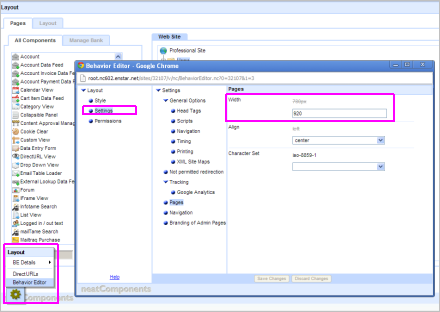 Site background is set in the Layout Manager's Behavior Editor, Style | Body | Background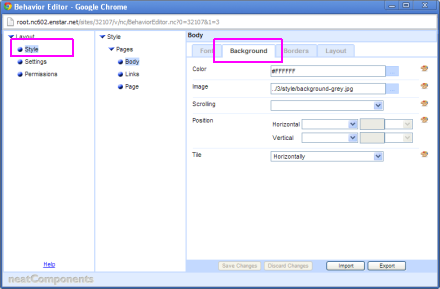 Page background color, links etc are set from the same location.
Component settings - Inherited style, settings & behavior
Site-wide inherited controls are set in the Layout Manager, in the Behavior Editor of the
top site-node 'globe' in the Web Site 'tree'.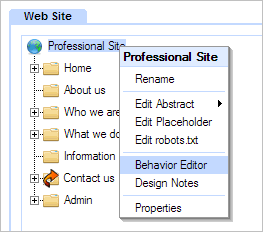 Each component available will be listed - you can set the Inheritable values for Style, Settings and Permissions from this Behavior Editor.