Although Tables are provided with a default surface to enable data entry it is normal to use a dedicated component called a Data Entry Form.
Data Entry Forms are tied to Tables and enable the Form fields to be embedded onto the surface, and mixed with standing text, graphics or other elements.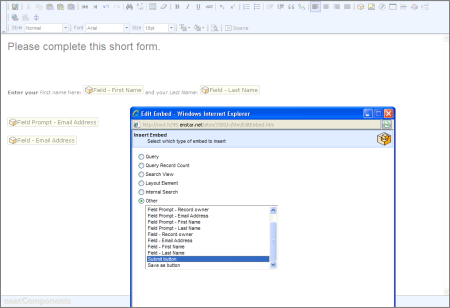 The Data Entry Form is a fully customizable surface where you can construct forms to your exact requirements.
Learn more at Data Entry Form